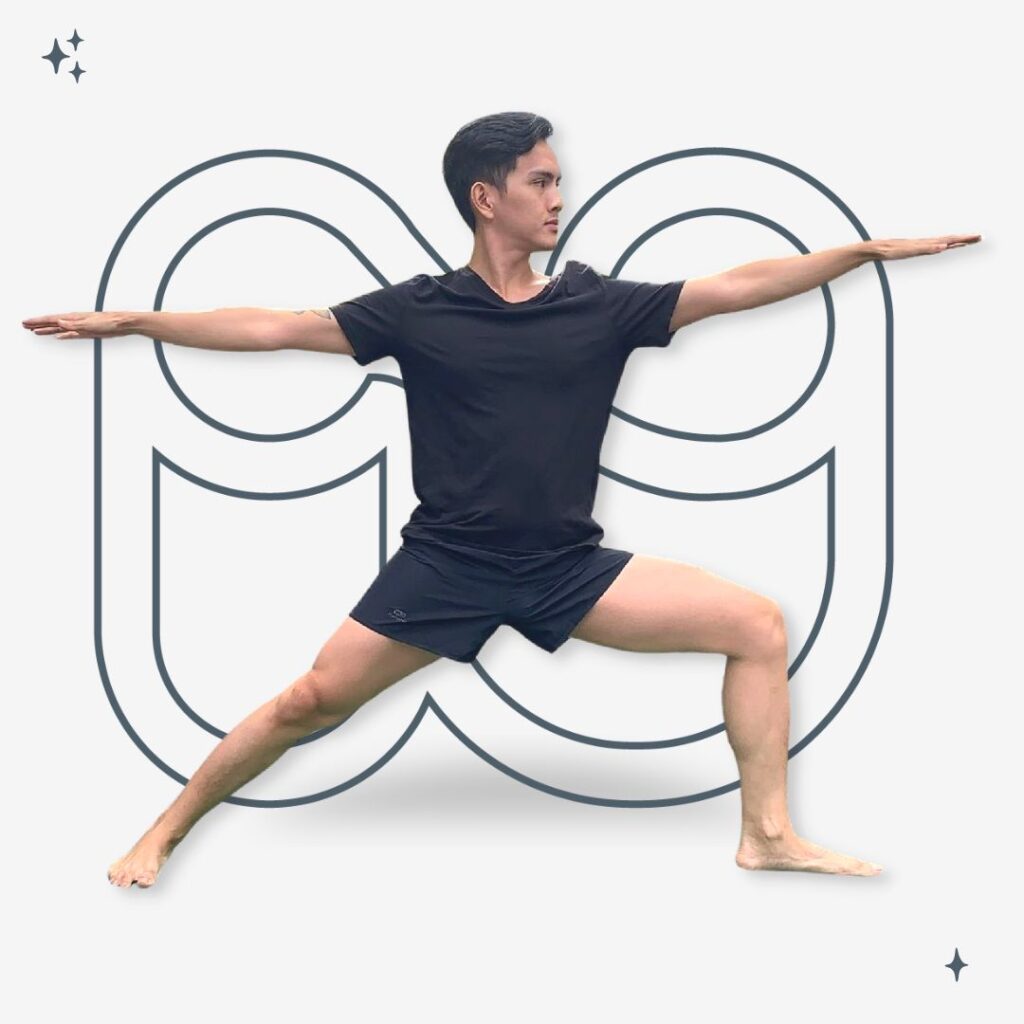 Practice Yoga easily and safely with clear instruction and detailed adjustment adapted to different types of body and levels. Plus, with music.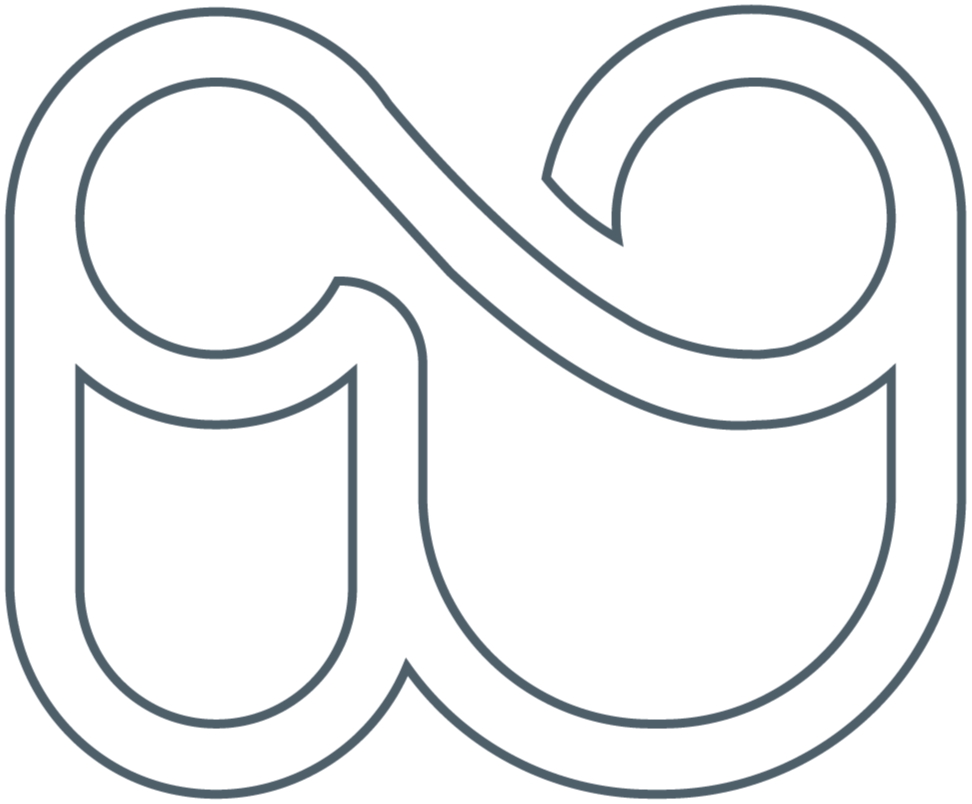 Hello, I'm Nguyen (Danny)
Founder and teacher at Nguyen Yoga. When I first started practicing Yoga, I didn't know where to start because...
Yoga is too broad and has too much information out there. Moreover, I felt that Yoga is not for me because of the difficulty, as well as the images of Yoga portrayed online are all too flexible. How can men like me do it? 
However, with a curious nature, I embarked on the path of Yoga, and gradually I went from surprise to surprise, discovering new things every day.
I was very fortunate to have the opportunity to participate in Yoga and Meditation studies in Europe, Bali and got a Yoga teacher's degree in India.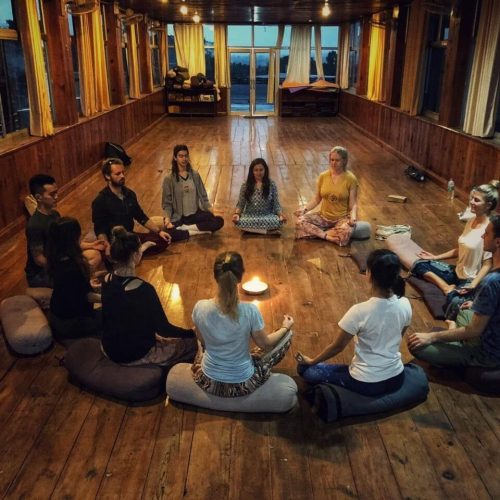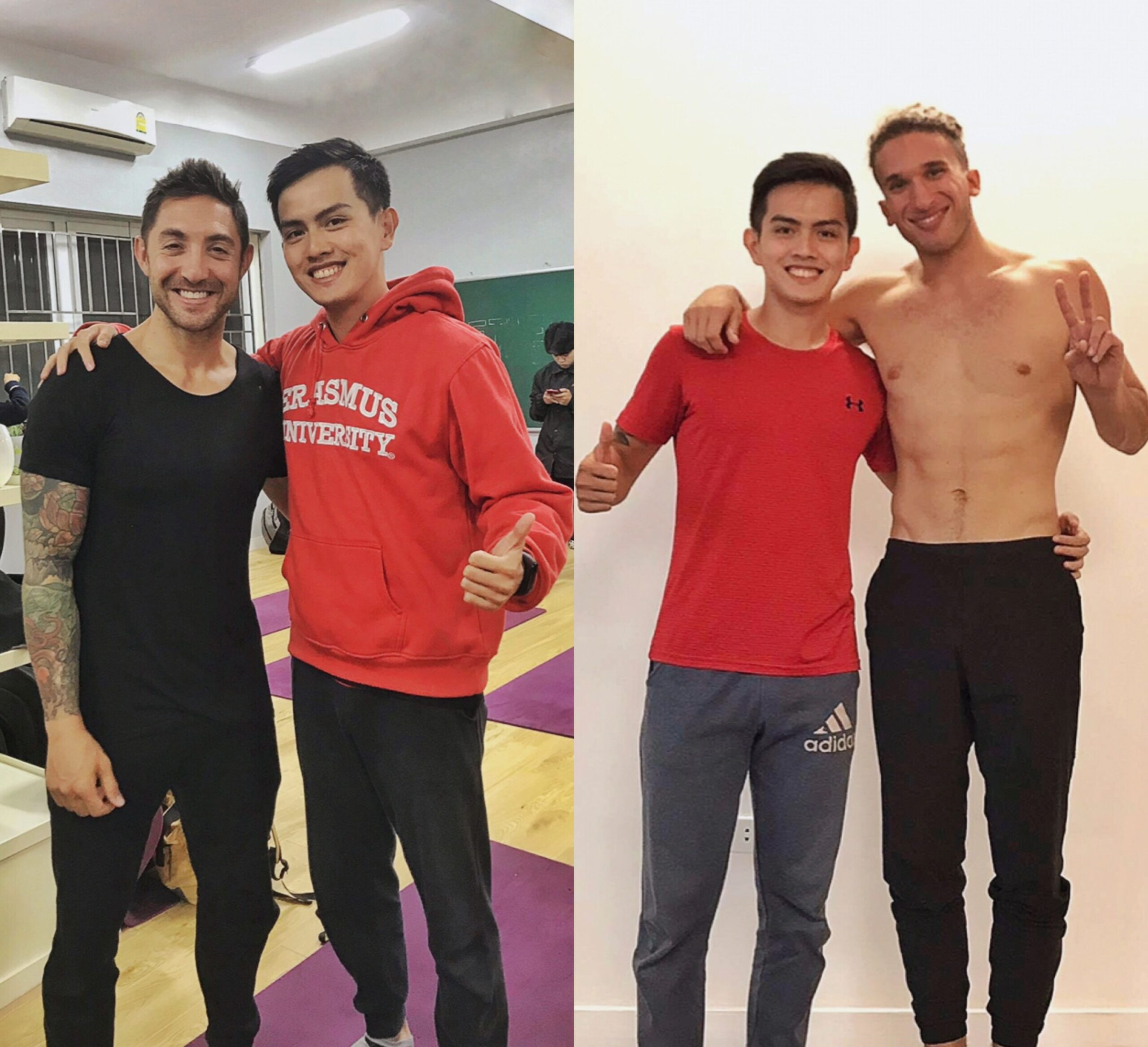 At the same time, I kept making one mistake after another while practicing. And I am grateful to have met great teachers to correct and guide me in the right direction when practicing.
Since returning to Vietnam, I have also been taking Yoga classes from the South to the North. I realized... the quality of Yoga classes in Vietnam had been increasingly commercialized and only brought potential harms rather than benefits to students.  
Therefore, I tried to research, experiment, and create a Yoga class to ensure that students learn Yoga effectively, easily and safely. More importantly, I want to create a classroom environment that helps students feel excited about every day of practice.
4 Differences of Nguyen Yoga
​Limit on the Number of Students
To keep the best class quality and the level of caring spread evenly among students, Nguyen's classes always limit the number of students registered.
Guiding and Adjustment for each Student
Nguyen carefully follows, guides and adjusts students in class to ensure you practice correctly, safely and avoid unnecessary injuries.
Lesson Plans Ensure Results For Each Student
Lesson plans have been researched and adapted to different student's levels and body types to ensure progress over time.
Convenient Booking and Dedicated Support
​Book and cancel conveniently and hassle-free with dedicated support team to help you going to class comfortably and worry-free.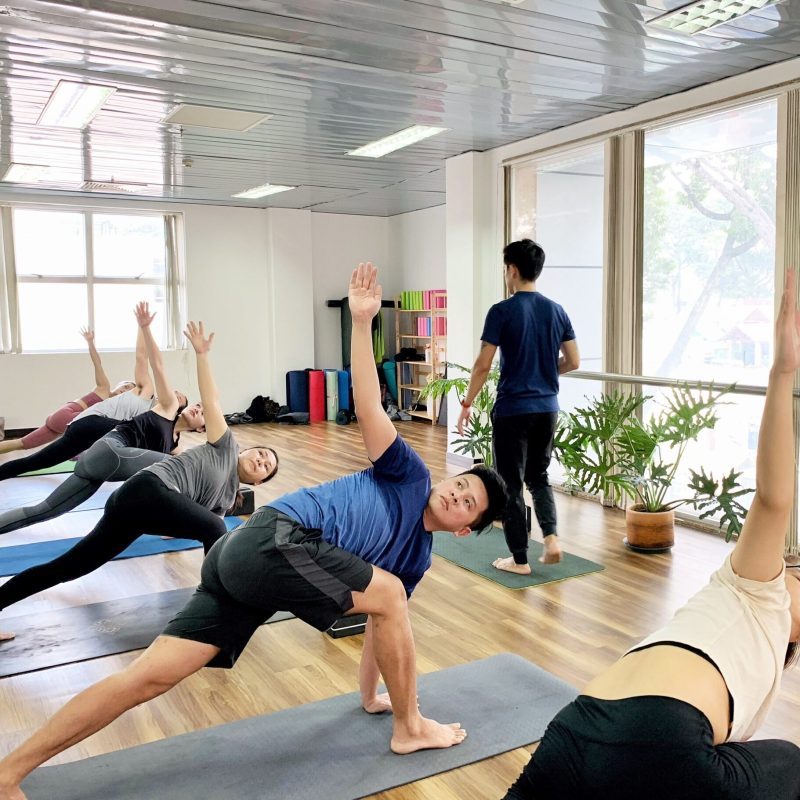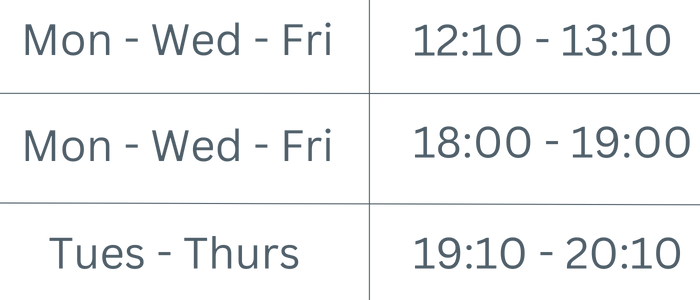 Classic Yoga is created by Nguyen following the traditional Hatha Yoga style, with a lot of emphasis on foundational Yoga poses, alignment correction, as well as instructions on using props adapted for different types of bodies.
The class is suitable for newcomers who love slow pace and careful adjustment for each pose. This is also a good option for those who want to treat muscle and joint pain problems.
At the beginning of each class, there will be a meditation session to help relax and reduce stress.

Modern Yoga is an innovative yoga class based on the styles of contemporary Vinyasa and Power Yoga, with a sequence of movements designed as a flow in harmony with breathing and music.
Postures will come with a variety of options from easy level for beginners to more difficult options for those who love a bit of challenge and inspiring moments during practice.
The class is suitable for all levels from beginners to those who have been practicing for a while. This is also an option for those who like to burn more calories and tone up the body.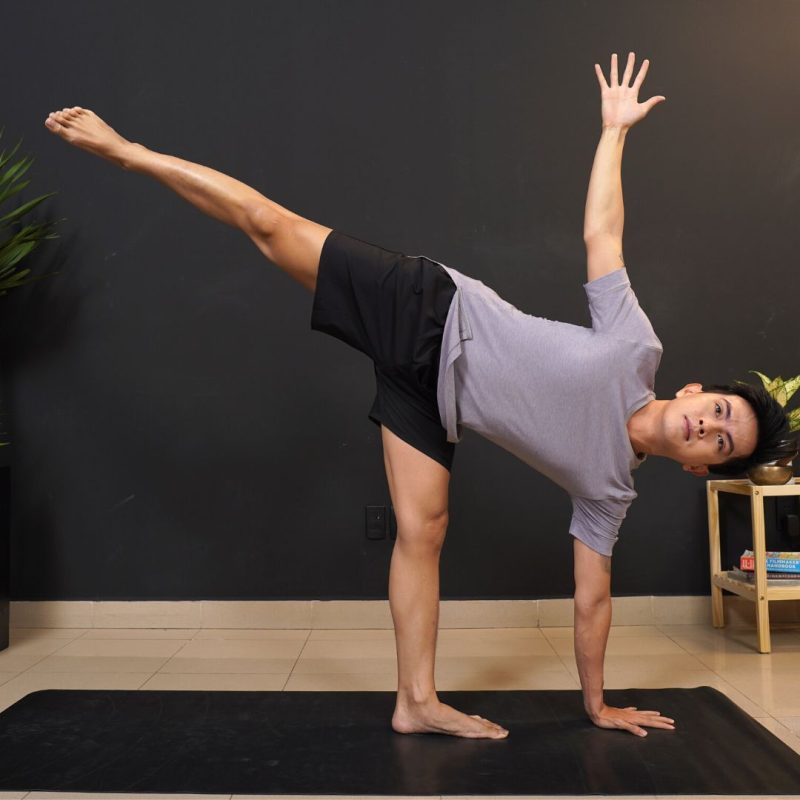 Address: Viet Uc Tower, 402 Nguyen Thi Minh Khai, District 3, HCM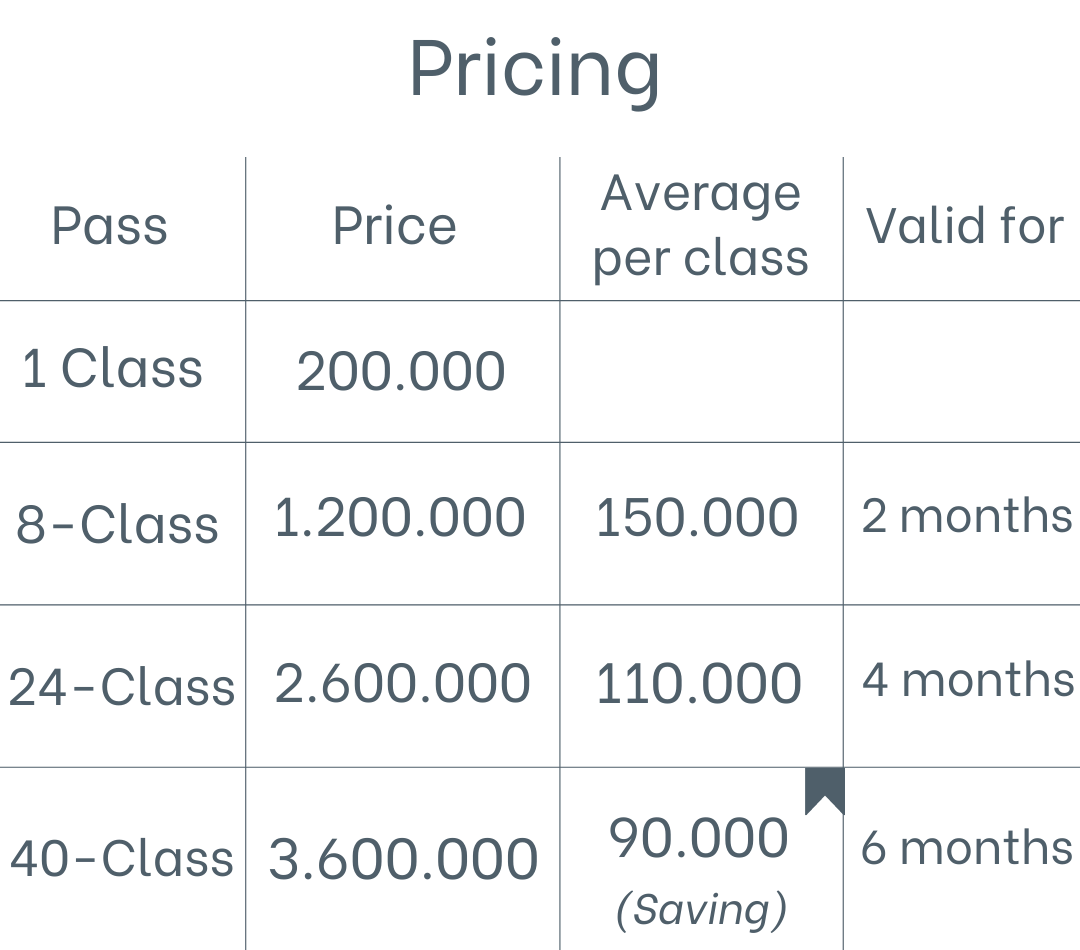 *Valid period is counted from when you attend your first class.
**Class is counted when you book. No booking, no deduction.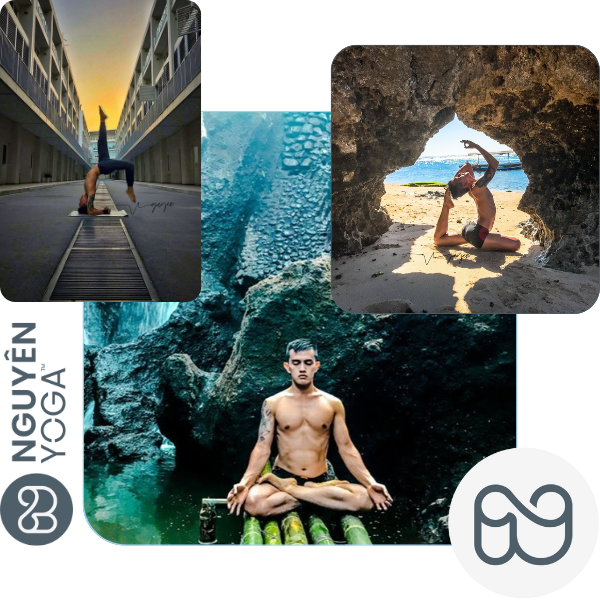 ○ 500H Yoga Alliance U.S Certification in Hatha and Vinyasa Ashtanga with training provided in Rishikesh, India. 
○ 9 years of practicing, training, and research in Meditation and Mindfulness. 
○ Graduated with Cum Laude Henselmens Science-based Fitness & Bodybuilding.
○ Successfully completed the course "Buddhism & Modern Psychology" (Buddhism and Modern Psychology) of Princeton University (University), USA.
○ BSc from Erasmus University, the Netherlands.
​Frequently Asked Questions
You need to register information and book a class before joining to ensure your seat and rights.
It's by class basis. When you book a class, it will be deducted from your class pass whether you join the class or not. If you cancel booking or do not book the class, it will not be deducted. All class passes have expiration date. If you register to participate but do not participate and do not cancel your registration, you will still be charged 1 class.
Yes. For 8-class, 24-class, and 40-class packages, expiration date will be 2-month, 4-month, and 6-month respectively.
You can freeze membership in case of traveling or health-related problems. Please provide related papers. With an exception of 40-class package that will have 6-month freezing time, other packages will have 1-month freezing time. Membership can be transferred only to family members.
Unfortunately, you can't. However, your friends can have 1 trial class using your class pass. Also, 10% discount for friends and family members if they register membership.
Your class pass will be activated from the first day you join the class. We will refund you if your class pass has not been activated. When it's already activated, we're sorry that we cannot offer refund.